Who is Monkey D. Dragon? A complete guide about his strengths, weaknesses, and abilities
Luffy's Father Dragon isn't the most present character in One Piece, yet he still manages to be a huge force for good in the world.
There isn't much we don't know about Monkey D. Luffy, the protagonist of One Piece. Fans, on the other hand, had no idea who his father was for a long time. Many speculated that he was the son of Gol D. Roger, the former Pirate King, but this was disproven, hence his parentage remained unknown. Luffy, along with Portgas D. Ace and Sabo, was raised by his grandfather Monkey D. Garp, and his father was never truly brought up. We did, however, eventually get to meet the man.
Monkey D. Dragon is the father of Luffy and the son of Garp. He is the Supreme Commander of the Revolutionary Army and is recognized as the "World's Worst Criminal." His goal is to destabilize the current World Government and end the persecution that it imposes on ordinary people. He enjoys the support of several countries that reject the World Government's systematic tyranny as the army's commander. Despite his secrecy about his family and past, he commands the respect of his whole army.
Despite the fact that Dragon was never fully a part of Luffy's life, he clearly loves and cares for his kid. Dragon's gaze is continuously drawn to the East Blue, as if someone he cares about resides there, according to Ivankov.
Despite his severe demeanor, he is concerned about individuals close to him. Luffy's reputation as a pirate and his ambition to become the Pirate King are both supported by him. His allies did everything they could to protect Luffy when he attempted an escape from Impel Down after it was disclosed to everyone that he is Luffy's father.
It's unclear why he left Luffy in Garp's care, but he wouldn't see either of them again until seventeen years later, when he met Luffy. It's possible that his father's ties to the Marines drove Dragon out, but it's unclear why he left Luffy behind. While Garp is devoted to Dragon and Luffy, he is also committed to the Marines.
He does not believe that one's heredity determines one's fate, and that being a criminal does not automatically make one a horrible person. This was demonstrated when he left his grandkids with Curly Dadan, a mountain bandit. It's possible that this, along with the fact that Garp despises the World Government's nobles, is why Dragon left Luffy's care to his father.
While Dragon was a distant father who Luffy didn't notice or care about, he is shown to love his family, notably his father Garp. While his motives for departing are unknown, it doesn't appear to matter because his current acts appear to be more essential.
Luffy has embraced Dragon as his father and does not dwell on what might have been, so that's all there is to it. Dragon is proud of his son's ambitions and actions, and he aspires to make the world a better place for all. So, just because he wasn't a good dad doesn't mean he's a bad guy.
Personality of Monkey D. Dragon
Dragon, unlike his father and son, is known for his solemn demeanor. When Emporio Ivankov questioned Dragon about his personal life, Dragon refused to answer and instructed him to leave the subject.
As demonstrated by his trip to Loguetown to see Luffy off, he appears to be concerned about his son's well-being. When he realizes how much problems Luffy has caused the World Government, he pretends to be proud.
When the world nobility of Goa Kingdom attempted to burn down Gray Terminal, Dragon showed sympathy to a young Sabo. When the boy stated he was ashamed to be a noble, he seemed shocked.
Capabilities and strength
While Dragon's combative powers have yet to be revealed in the series, his role as the revolutionary leader and most deadly man on the planet suggests he could be one of One Piece's most formidable characters.
The weather seems to turn inclement whenever Dragon appears, which could indicate that Dragon has the capacity to control or at least influence the weather around him.
Is Monkey D. Dragon equipped with a Devil Fruit ability?
Oda has yet to divulge anything about Monkey D. Dragon's abilities. We have no idea if he possesses Devil Fruit Power or what his combat talents are. Despite this, he was awarded the title of "World's Worst Criminal," which does little to hurt his reputation.
He commands a big army and has managed to keep himself safe for many years despite the World Government's pursuit. When Smoker came face to face with Dragon in Loguetown, he made no attempt to detain him.
Despite the fact that we are unaware of his skills, a powerful wind blew in the vicinity, both at the Goa Kingdom and Loguetown, with Dragon nearby. Because the wind is so powerful, it assists him in achieving his goal. However, whether the wind was caused by Dragon's power or not remains a question.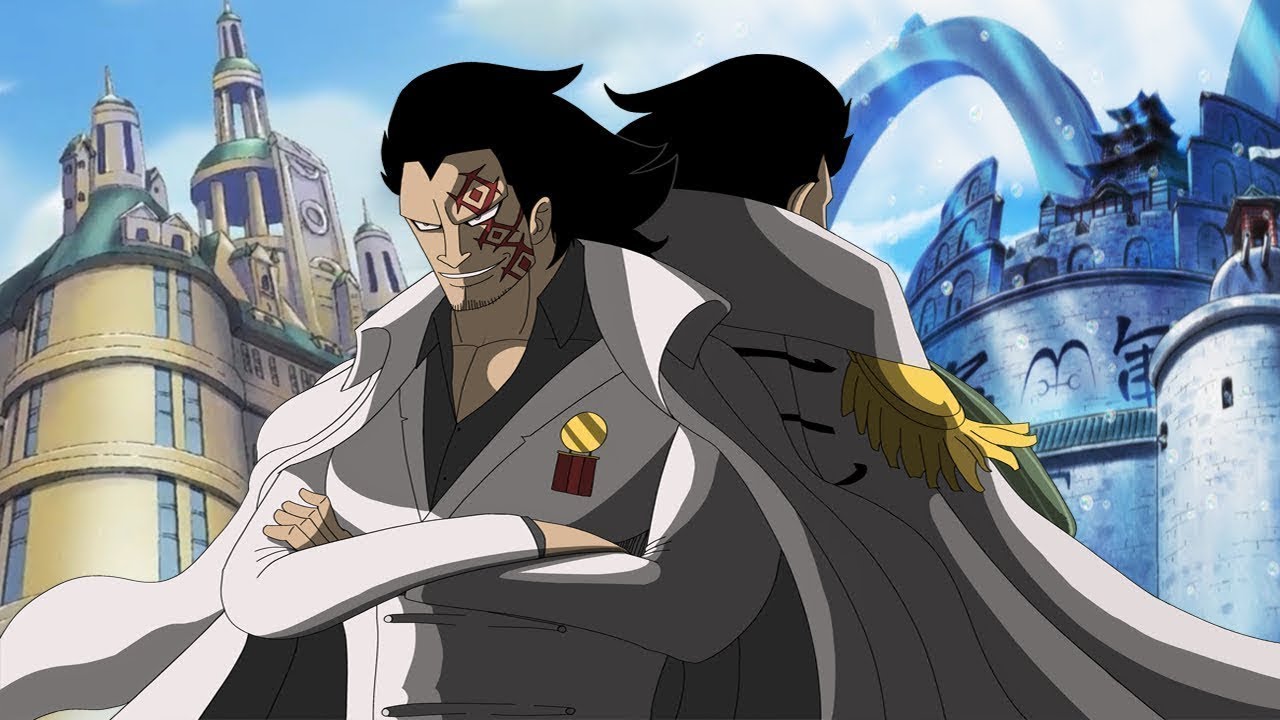 Aside from the unexpected, strong winds, another odd aspect concerning Dragon's undiscovered skill is how he found Sabo's ship as it sank well off the coast of Dawn Island. Furthermore, he grabbed Sabo before he sank and saved him without anyone noticing.
Monkey D. Dragon was present during the execution of Pirate King, Roger 24 years ago, when he didn't have his face tattooed. He eventually founded the Revolutionary Army, and his beliefs began to spread throughout the world as time passed. People gradually joined his army, and he now commands a flotilla of revolutionaries.
Apart from the Revolutionary Army, we know nothing about him. However, with the troops moving after the Reverie arc, we hope to learn more about him.
Is it true that Luffy has met Monkey D. Dragon?
When Garp asked Luffy if he had met his father in Loguetown, Luffy said that he had. Luffy, on the other hand, has yet to meet his father. Luffy never knew who his father was, according to the anime. He hadn't even considered it.
Garp, like the rest of the Straw Hats, seemed unconcerned when Monkey D. Dragon, "the Supreme Commander of the Revolutionary Army," was revealed to be his father.
Dragon, who had handed Garp custody of Luffy when he was born, never attempted to contact him. Ivankov, on the other hand, noted Dragon's frequent gaze towards the East Blue and wondered if his family was present. Despite the lack of communication, Dragon was a fan of Luffy's pirate career. He supported Luffy's decision to become a pirate and even rescued him from Smoker in Loguetown.
While we would love for the Worst Generation Pirate and the Worst Criminal in the World to meet, We have no idea how long we'll have to wait.
Is Monkey D Dragon comparable to a Yonkou in terms of strength?
To be honest, we have no idea how powerful Monkey D. Dragon, the Revolutionary Army's leader, is. However, the majority of people (including me) believe he is a top-tier player. It wouldn't make sense if he wasn't, given that he's the boss of an organization that the government considers the "world's most dangerous guy," with the biggest bounty in the series. It's also logical when we consider the Rev. army's overall presentation. In Dressrosa, we ran across Sabo, the Rev.
Army's chief of staff. He easily dispatched a yonko leader there.